Resident Leadership Development
Leadership development is cultivated at Mutual Housing communities through Community Building and Community Organizing.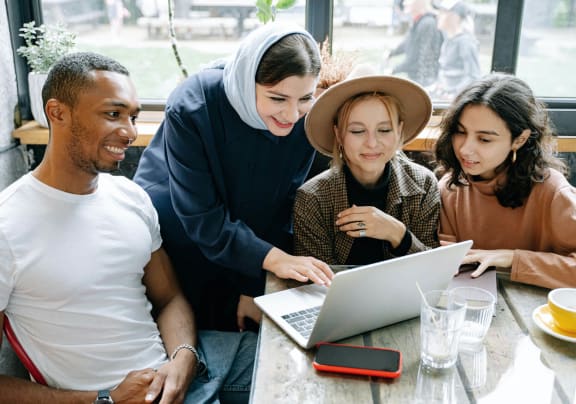 Community building
is the process of fostering relationships among our residents. Welcome committees, holiday celebrations, exercise classes and hobby groups are some of the examples of activities we work with our residents to plan and implement in this area.
Our community building staff builds its agenda on the basis of interests and ideas expressed directly by our residents. They do this by conducting regular one-on-one meetings with residents to learn their stories, their challenges, and most importantly their strengths and talents.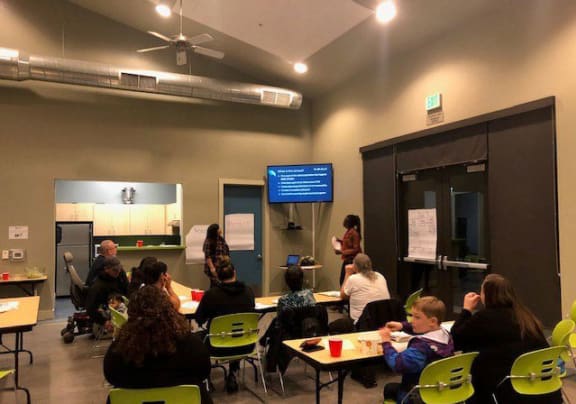 Community organizing
involves helping residents to identify areas of common interest and concern in their lives and communities, and helping them develop their skills to work together to address those issues. Activities in this area can range from advocating for improved local street lighting or public transit access to participating in policy efforts at the regional, state or national level to create more equitable access to quality housing, health care, education or employment opportunities for all.
The job of our organizers is to help residents recognize and actively use their own assets to improve their own lives, life within their Mutual Housing community, and ultimately life in their greater neighborhood and society.
The common thread that ties these two elements together is the identification of residents assets – their strengths and abilities – and our work with residents to help them recognize and use those assets to create active community at multiple levels.